Etta jones something nice
After making his way from the acid baths, the Doctor is cornered by Quillam , Varos' chief scientist, and taken away. Back in the control centre, it is decided the Doctor and Jondar will be executed in a good "old-fashioned" way, while Peri and Areta will be reshaped with a cell mutator. The Doctor and Jondar are placed in the nooses while the Governor and Sil watch. At the last moment the Doctor asks the Governor about Sil and his extortion. Sil's bodyguards rush the platform and pull the lever. The two simply fall through the holes, the rope coming right off the support. As it turns out, there was to be no execution — it was all to get information out of the Doctor. The Doctor suspected this when he noticed that they were not being filmed.
Peruvian singer with an astonishing coloratura soprano voice. She possessed a range of over four octaves. Pavarotti said of her "If Miss Sumac were to sing opera, she ...
She died in Mount Vernon, New York , at the age of 72 from cancer . [2] She was survived by her husband, John Medlock, and a granddaughter.
He leaves to cherish his memory:  as previously mentioned his mother, two sons and two daughters; five grandchildren, Kierah Webster, JaKayla, JaLaiah, Jayden and Ja'Rell Taylor; four siblings, Stanford D. Taylor of Crisfield, Preston L. Taylor, Sr. of Crisfield, Ralph M. Taylor, Sr. (Tameka) of Salisbury, and Cheryl T. Cornish (Eric) of Upper Marlboro; four aunts, three uncles and a host of other relatives and friends.
A Great Big World: Say Something
AC/DC: You Shook Me All Night Long
Adams, Bryan: Summer of '69
Adele: Hello
Adele: Make You Feel My Love
Adele: Rolling in the Deep
Adele: Rumor Has It
Adele: Send My Love To Your New Lover
Adele: Someone Like You
Aerosmith: Dream On
Aerosmith: I Don't Wanna Miss a Thing
Aerosmith: Sweet Emotion
a-Ha: Take On Me
Aldean, Jason: Burnin' It Down
Alice in Chains: Down in a Hole
Alice in Chains: Man in the Box
Alice in Chains: No Excuses
Alice in Chains: Nutshell
Alice in Chains: Sludge Factory
Alice in Chains: Would
American Authors: Best Day of My Life
Arcade Fire: Wake Up
Arctic Monkeys: Do I Wanna Know
Arthur, James: Say You Won't Let Go
Awolnation: Sail
Bach, Johann Sebastian: Air on a G String
Bach, Johann Sebastian: Jesu, Joy of Man's Desiring
Bach, Johann Sebastian: Minuet in G
Bach, Johann Sebastian: Sheep May Safely Graze
Band of Horses: No One's Gonna Love You
Band Perry, The: If I Die Young
Beach Boys, The: Good Vibrations
Beach Boys, The: God Only Knows
Beach Boys, The: Help Me Rhonda
Beach Boys, The: Wouldn't It Be Nice
Beatles, The: A Day in the Life
Beatles, The: A Hard Day's Night
Beatles, The: Across the Universe
Beatles, The: All You Need Is Love
Beatles, The: And I Love Her
Beatles, The: Blackbird
Beatles, The: Can't Buy Me Love
Beatles, The: Come Together
Beatles, The: Dear Prudence
Beatles, The: Eleanor Rigby
Beatles, The: From Me To You
Beatles, The: Girl
Beatles, The: Hello Goodbye
Beatles, The: Here Comes the Sun
Beatles, The: Here There & Everywhere
Beatles, The: Hey Bulldog
Beatles, The: Hey Jude
Beatles, The: I Want To Hold Your Hand
Beatles, The: In My Life
Beatles, The: Long and Winding Road
Beatles, The: Michelle
Beatles, The: Nowhere Man
Beatles, The: Penny Lane
Beatles, The: Something
Beatles, The: Strawberry Fields Forever
Beatles, The: While My Guitar Gently Weeps
Beatles, The: Yesterday
Bee Gees, The: Stayin' Alive
Beethoven, Ludwig Van: Fur Elise
Beethoven, Ludwig Van: Moonlight Sonata
Beethoven, Ludwig Van: Ode to Joy
Beyonce: Halo
Bieber, Justin: Friends
Bieber, Justin: Love Yourself
Bieber, Justin: Sorry
Black Keys, The: Lonely Boy
Black Sabbath: Paranoid
Blink 182: Adam's Song
Blink 182: All the Small Things
BloodPop: Friends
Blue Oyster Cult: Don't Fear the Reaper
Blunt, James: You're Beautiful
Bon Iver: Skinny Love
Bowie, David: Life on Mars
Bowie, David: The Man Who Sold the World
Bowie, David: Rebel, Rebel
Bowie, David: Space Oddity
Bowie, David: Under Pressure
Box Tops, The: The Letter
Bright Eyes: First Day of My Life
Bring Me the Horizon: Throne
Brooks, Garth: Friends in Low Places
Brooks, Garth: The Dance
Buble, Michael: Feeling Good
Buble, Michael: Home
Buckley, Jeff: Hallelujah
Buffett, Jimmy: Margaritaville
Burwell, Carter: Bella's Lullaby
Byrds, The: Mr. Tambourine Man
Cabello, Camila: Havana
Carey, Mariah: All I Want For Christmas
Cash, Johnny: Folsom Prison Blues
Cash, Johnny: Hurt
Cash, Johnny: I Walk the Line
Cash, Johnny: Ring of Fire
Chainsmokers, The: Closer
Chainsmokers, The: Paris
Chainsmokers, The: Something Just Like This
Charles, Ray: Georgia on My Mind
Charles, Ray: Hit the Road Jack
Christmas: 12 Days of Christmas
Christmas: Deck the Halls
Christmas: Hark! The Herald Angels Sing
Christmas: Have Yourself a Merry Little Christmas
Christmas: Jingle Bell Rock
Christmas: Jingle Bells
Christmas: O Come All Ye Faithful
Christmas: O Holy Night
Christmas: Rudolph the Red-Nosed Reindeer
Christmas: Sleigh Ride
Christmas: The First Noel
Christmas: The Little Drummer Boy
Christmas: We Wish You a Merry Christmas
Christmas: White Christmas
City & Colour: The Girl
Civil Wars, The: Poison & Wine
Clapton, Eric: Layla
Clapton, Eric: Wonderful Tonight
Clash, The: London Calling
Clash, The: Rock the Casbah
Cline, Patsy: Crazy
Cline, Patsy: Walkin' After Midnight
Cohen, Leonard: Hallelujah
Coldplay: Clocks
Coldplay: Something Just Like This
Coldplay: The Scientist
Coldplay: Viva la Vida
Cole, Nat King: L-O-V-E
Cooke, Sam: Wonderful World
Cranberries, The: Zombie
Cravalho, Auli'l: How Far I'll Go
Cream: Sunshine of Your Love
Creedence Clearwater Revival: Have You Ever Seen the Rain
Creedence Clearwater Revival: Proud Mary
Croce, Jim: Time in a Bottle
Cure, The: Just Like Heaven
Cure, The: Love Song
Cyrus, Miley: Wrecking Ball
Damone, Vic: On the Street Where You Live
Darin, Bobby: Beyond the Sea
Dave Matthews Band: Ants Marching
Death Cab for Cutie: I Will Follow You into the Dark
Debussy, Claude: Clair de Lune
Def Leppard: Hysteria
Del Rey, Lana: Summertime Sadness
Del Rey, Lana: Video Games
Del Rey, Lana: Young & Beautiful
Denver, John: Take Me Home, Country Roads
Depeche Mode: Enjoy the Silence
DJ Khaled: I'm the One
DNCE: Cake by the Ocean
Doors, The: Light My Fire
Drake: One Dance
Drake: Passionfruit
Drifters, The: Save the Last Dance For Me
Dylan, Bob: Like a Rolling Stone
Dylan, Bob: Make You Feel My Love
Eagles, The: Desperado
Eagles, The: Hotel California
Eagles, The: Lyin' Eyes
Eagles, The: Take It Easy
Eagles, The: Tequila Sunrise
Edward Sharpe & The Magnetic Zeros: Home
Eli Young Band: Crazy Girl
Explosions in the Sky: Your Hand in Mine
Fall Out Boy: Centuries
Fall Out Boy: My Songs Know What You Did in the Dark
Feist: 1-2-3-4
Feliciano, Jose: Feliz Navidad
Flamingos, The: I Only Have Eyes For You
Fleetwood Mac: Dreams
Fleetwood Mac: Go Your Own Way
Fleetwood Mac: Landslide
Flo Rida: Whistle
Folds, Ben: Cologne
Fonsi, Luis ft. Justin Bieber & Daddy Yankee: Despacito
Foster the People: Pumped-Up Kicks
Four Tops, The: I Can't Help Myself
fun.: We Are Young
Gabriel, Peter: In Your Eyes
Game of Thrones: Theme Song
Gardot, Melody: Baby I'm a Fool
Gaye, Marvin: I Heard It Through the Grapevine
Gaye, Marvin: Let's Get It On
Gonzalez, Jose: Heartbeats
Goulding, Ellie: Love Me Like You Do
Gomez, Selena: Good For You
Gomez, Selena: The Heart Wants What It Wants
Gotye: Somebody That I Used To Know
Grand Funk Railroad: Some Kind of Wonderful
Grande, Ariana: Bang Bang
Grande, Ariana: Love Me Harder
Green, Al: Let's Stay Together
Green Day: Wake Me Up When September Ends
Green Day: When I Come Around
Guns n' Roses: November Rain
Guns n' Roses: Sweet Child 'O Mine
Guns n' Roses: Welcome to the Jungle
Guthrie, Arlo: City of New Orleans
Halsey: Bad at Love
Halsey: Now Or Never
Henderson, Ella: Ghost
Henley, Don: The Boys of Summer
Hollies, The: Long Cool Woman in a Black Dress
Holly, Buddy: Everyday
Horan, Niall: This Town
Howard, James Newton: The Hanging Tree
Hozier: Take Me To Church
Imagine Dragons: Believer
Imagine Dragons: It's Time
Imagine Dragons: Radioactive
Imagine Dragons: Thunder
Iron & Wine: Flightless Bird, American Mouth
J. Frank Wilson & The Cavaliers: Last Kiss
Jackson, Alan: Chattahoochee
Jackson Five: I'll Be There
Jackson, Michael: Billie Jean
Jackson, Michael: Black or White
Jackson, Michael: Man in the Mirror
Jackson, Michael: Medley: Thriller/Beat It/Billie Jean
James, Etta: At Last
Jepsen, Carly Rae: Good Time
Jessie J: Bang Bang
Jett, Joan: I Love Rock 'n Roll
John, Elton: Your Song
Johnson, Jack: Upside Down
Jonas, Nick: Jealous
Jones, Norah: Don't Know Why
Journey: Don't Stop Believin'
Journey: Faithfully
Journey: Lights
Kamakawiwo'ole, Israel: Somewhere Over the Rainbow/Wonderful World
Kansas: Dust in the Wind
Kendrick, Anna: Cups
Kermit the Frog: Rainbow Connection
Killers, The: All These Things That I've Done
Killers, The: Mr. Brightside
King, Ben E.: Stand By Me
Knife, The: Heartbeats
Lady Gaga: Million Reasons
Lambert, Miranda: The House That Built Me
Lauper, Cyndi: Time After Time
Lawrence, Jennifer: The Hanging Tree
Led Zeppelin: Babe, I'm Gonna Leave You
Led Zeppelin: Going To California
Led Zeppelin: Immigrant Song
Led Zeppelin: Stairway to Heaven
Legend, John: All of Me
Lemonheads, The: Mrs. Robinson
Lennon, John: Grow Old With Me
Lennon, John: Happy Xmas (War Is Over)
Lightfoot, Gordon: If You Could Read My Mind
Little Big Town: Better Man
Little Eva: The Locomotion
Loggins, Kenny: House at Pooh Corner
Logic: 1-800-273-8255
Lord Huron: The Night We Met
Lorde: Royals
Lovato, Demi: Give Your Heart a Break
Lukas Graham: 7 Years
Lumineers, The: Ho Hey
Lunn, John: Downton Abbey Theme
Lynyrd Skynyrd: Sweet Home Alabama
Madonna: Like a Prayer
Marley, Bob: No Woman, No Cry
Marley, Bob: One Love
Marley, Bob: Three Little Birds
Maroon 5: Animals
Maroon 5: Cold
Maroon 5: She Will Be Loved
Maroon 5: Sugar
Maroon 5 feat. SZA: What Lovers Do
Mars, Bruno: Uptown Funk
Massive Attack: Teardrop
Mayer, John: Your Body is a Wonderland
McGraw, Tim: Shotgun Rider
McLean, Don: American Pie
McLean, Don: Vincent (Starry, Starry Night)
Mellencamp, John: Hurts So Good
Mendelssohn, Felix: Wedding March
Mendes, Shawn: Stitches
Mendes, Shawn: There's Nothing Holding Me Back
Menzel, Idina: Let It Go
Metallica: Enter Sandman
Metallica: Nothing Else Matters
Metallica: Unforgiven
Michael, George: Faith
Michaels, Julia: Issues
Milky Chance: Stolen Dance
Miller, Glenn: Moonlight Serenade
Modest Mouse: Float On
Monkees, The: Daydream Believer
Montana, French: Unforgettable
Morrison, Van: Brown-Eyed Girl
Mr Probz: Waves
Mraz, Jason: I'm Yours
Mumford & Sons: I Will Wait
Mumford & Sons: The Cave
Muse: Madness
Muse: Starlight
My Morning Jacket: Gideon
Myers, Stanley: Cavatina
National, The: I Need My Girl
Nelson, Willie: Always on My Mind
Nelson, Willie: Blue Eyes Crying in the Rain
Nelson, Willie: On the Road Again
Nirvana: About a Girl
Neon Trees: Everybody Talks
Neutral Milk Hotel: In the Aeroplane Over the Sea
Nirvana: Come As You Are
Nirvana: Heart-Shaped Box
Nirvana: In Bloom
Nirvana: Lithium
Nirvana: Polly
Nirvana: The Man Who Sold the World
Nirvana: Smells Like Teen Spirit
Oasis: Wonderwall
Of Monsters & Men: Little Talks
Omi: Cheerleader
OneRepublic: I Lived
Osbourne, Ozzy: Dreamer
Osbourne, Ozzy: Mama, I'm Coming Home
Orbison, Roy: Crying
Outkast: Hey Ya
Owl City: Good Time
Pachelbel, Johann: Canon in D
Panic at the Disco: I Write Sins Not Tragedies
Panic at the Disco: Miss Jackson
Passenger: Let Her Go
Paxton, Tom: Last Thing On My Mind
Pearl Jam: Black
Pearl Jam: Jeremy
Pearl Jam: Last Kiss
Pearl Jam: Yellow Ledbetter
Perry, Katy: Chained to the Rhythm
Perry, Katy: Roar
Perry, Katy: Wide Awake
Petty, Tom: Breakdown
Petty, Tom: Free Fallin'
Petty, Tom: I Won't Back Down
Petzold, Christian: Minuet in G
Picket, Wilson: In the Midnight Hour
Pink Floyd: Comfortably Numb
Pink Floyd: Wish You Were Here
Pixies, The: Here Comes Your Man
Pixies, The: Where Is My Mind
Platten, Rachel: Fight Song
Pogues, The: Fairytale of New York
Police, The: Every Breath You Take
Police, The: Every Little Thing She Does Is Magic
Pop Standard: As Time Goes By
Pop Standard: It Had To Be You
Pop Standard: Three Coins in the Fountain
Portishead: Glory Box
Portugal. The Man: Feel It Still
Post Malone: Rockstar
Postal Service, The: Such Great Heights
Presley, Elvis: Blue Christmas
Presley, Elvis: Can't Help Falling in Love
Presley, Elvis: Heartbreak Hotel
Presley, Elvis: Return to Sender
Proclaimers, The: 500 Miles
Puth, Charlie: Attention
Queen: Bohemian Rhapsody
Queen: Crazy Little Thing Called Love
Queen: Somebody to Love
Queen: Under Pressure
Queen: We Are the Champions
R. City feat. Adam Levine: Locked Away
Radiohead: Creep
Radiohead: Karma Police
Radiohead: True Love Waits
Rae Sremmurd: Black Beatles
Ramones, The: I Wanna Be Sedated
Red Hot Chili Peppers: Scar Tissue
Red Hot Chili Peppers: Under the Bridge
Redding, Otis: (Sittin' on) the Dock of the Bay
Redding, Otis: These Arms of Mine
.: Losing My Religion
Richie, Lionel: Hello
Righteous Brothers, The: Unchained Melody
Rihanna: FourFiveSeconds
Rihanna: Love on the Brain
Rihanna: Stay
Rihanna: We Found Love
Rolling Stones, The: Honky Tonk Women
Rolling Stones, The: (I Can't Get No) Satisfaction
Rolling Stones, The: Wild Horses
Ronson, Mark: Uptown Funk
Roxy Music: More Than This
Satie, Erik: Gymnopedie No. 1
Schubert, Franz: Ave Maria
Shannon, Del: Runaway
Sheeran, Ed: The A Team
Sheeran, Ed: Castle on the Hill
Sheeran, Ed: Perfect
Sheeran, Ed: Photograph
Sheeran, Ed: Shape of You
Sheeran, Ed: Thinking Out Loud
Shins, The: New Slang
Sia: Cheap Thrills
Sia: Elastic Heart
Simon & Garfunkel: Mrs. Robinson
Simon & Garfunkel: The Boxer
Sigur Ros: Untitled #3
Sinatra, Frank: Fly Me to the Moon
Sixpence None the Richer: Kiss Me
Smashing Pumpkins: Today
Smashing Pumpkins: Tonight, Tonight
Smith, Elliott: Between the Bars
Smith, Elliott: Miss Misery
Smith, Elliott: Say Yes
Smith, Sam: I'm Not the Only One
Smith, Sam: Stay With Me
Smith, Sam: Too Good at Goodbyes
Smiths, The: Please Please Please Let Me Get What I Want
Smiths, The: There Is a Light That Never Goes Out
Snow Patrol: Chasing Cars
Soft Cell: Tainted Love
Soundgarden: Black Hole Sun
Springsteen, Bruce: Atlantic City
Springsteen, Bruce: Born to Run
Steppenwolf: Born to Be Wild
Sting: Fields of Gold
Stone Temple Pilots: Interstate Love Song
Strait, George: Amarillo By Morning
Strait, George: I Cross My Heart
Strokes, The: Reptilia
Swell Season, The: Falling Slowly
Swift, Taylor: Bad Blood
Swift, Taylor: Blank Space
Swift, Taylor & Zayn: I Don't Wanna Live Forever
Swift, Taylor: (I Knew You Were) Trouble
Swift, Taylor: Look What You Made Me Do
Swift, Taylor: Ready For It
Swift, Taylor: Shake It Off
Swift, Taylor: Style
Swift, Taylor: Wildest Dreams
System of a Down: Aerials
Talking Heads: This Must Be the Place (Naive Melody)
Tchaikovsky, Pyotr: Dance of the Sugar Plum Fairy
Tears For Fears: Mad World
Tears For Fears: Shout
Temper Trap, The: Sweet Disposition
Temptations, The: My Girl
Thicke, Robin: Blurred Lines
Timberlake, Justin: Can't Stop the Feeling!
Timberlake, Justin: Mirrors
Toto: Africa
Tove Lo: Habits (Stay High)
Traditional: Spanish Romance
Train: Drops of Jupiter
Trainor, Meghan: All About That Bass
Trainor, Meghan: Lips Are Movin'
Trainor, Meghan: No
Trans-Siberian Orchestra: Christmas Eve/Sarajevo 12/24
Twenty One Pilots: Heathens
Twenty One Pilots: Ride
Two Door Cinema Club: Something Good Can Work
U2: I Still Haven't Found What I'm Looking For
U2: With or Without You
Underwood, Carrie: Before He Cheats
Valens, Ritchie: La Bamba
Van Halen: Jump
Vance Joy: Riptide
Various Artists: Movie Medley
Velvet Underground, The: Sunday Morning
Violent Femmes, The: Blister in the Sun
Webber, Andrew Lloyd: The Phantom of the Opera
Weeknd, The: Earned It
Weeknd, The: The Hills
Weeknd, The: I Feel It Coming
Weeknd, The: Love Me Harder
Weeknd, The: Starboy
Weezer: Across the Sea
Weezer: Buddy Holly
Weezer: My Name Is Jonas
Weezer: Say It Ain't So
Wells, Mary: My Guy
West, Kanye: FourFive Seconds
Wham: Last Christmas
Wham: Wake Me Up Before You Go Go
White Stripes: Ball and Biscuit
White Stripes, The: Seven Nation Army
White Stripes: We Are Going To Be Friends
Williams, John: Star Wars Theme
Williams, Vanessa: Colors of the Wind
Winehouse, Amy: You Know I'm No Good
Withers, Bill: Ain't No Sunshine
Wonder, Stevie: Sir Duke
Wonder, Stevie: Superstition
X Ambassadors: Renegades
XX, The: Angels
XX, The: Intro
Yeah Yeah Yeahs, The: Maps
Young, Neil: Heart of Gold
Zayn & Taylor Swift: I Don't Wanna Live Forever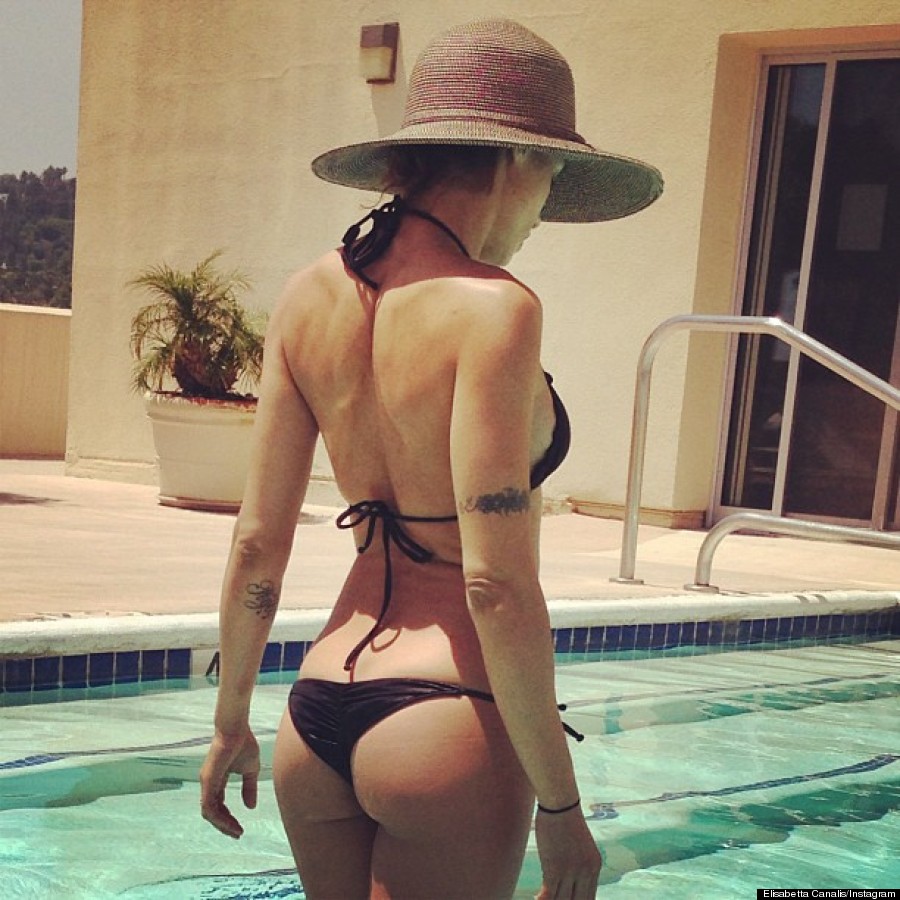 opzch.zoesaldana.us